Adventure vacation South Tyrol – Pure fun for young and old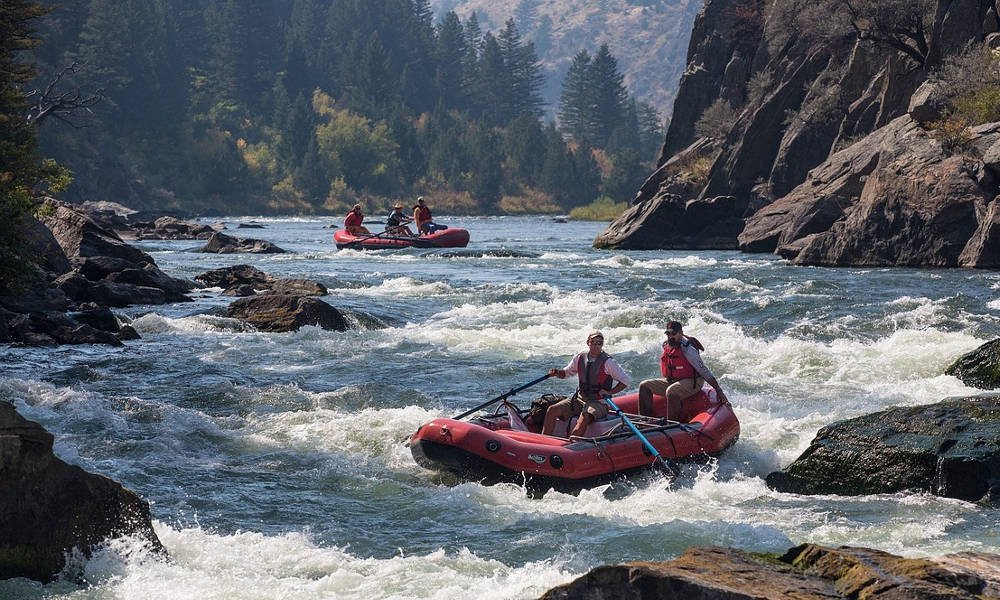 How about extreme sports? Why not tackle the wild waters together with your group under the supervision of an experienced rafting guide? Rafting is a truly unique activity: You will experience nature like never before, while rushing through narrow river valleys which are only accessible by rafting boats.
You may also hike along the "Ölberg Laugen Path" on the apple plateau in Naz. The biotope "Laugen", a small lake and the spectacular view will certainly fascinate you. At the "Ölberg" you will also find a public BBQ area. Sit around the bonfire under the moonlight and prepare some fine food over the open flames. This is an experience that will turn into a long-lasting joyful memory!
Active holidays in South Tyrol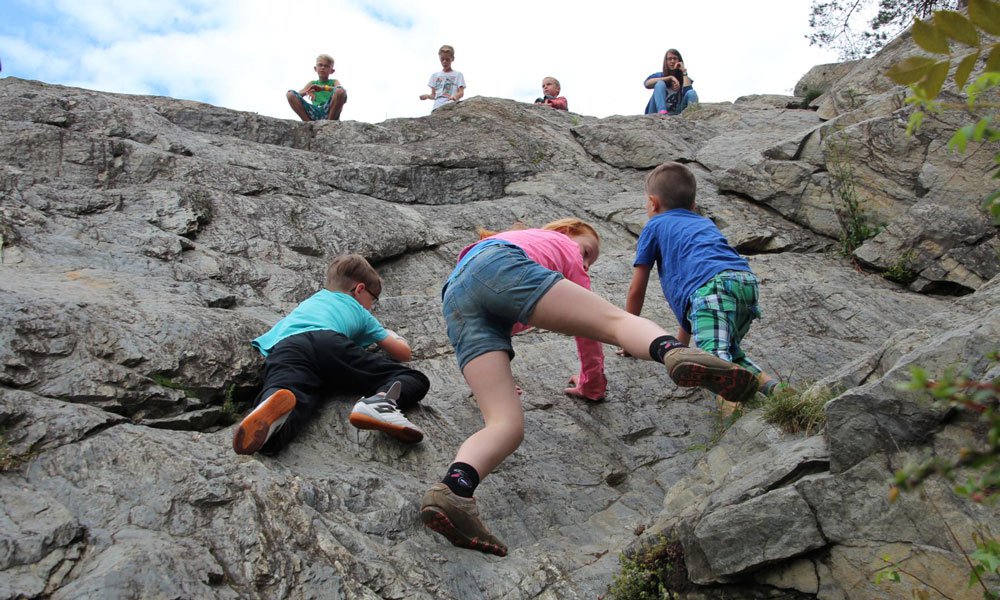 The Fürstenhof in Naz is a fantastic starting point for all sorts of activities, there's certainly no space for boredom. Discover new and exciting activities, like rafting, hiking, mountain biking or climbing.

Adventures at the High-Rope Park Issengo
Only a few minutes' drive from the Fürstenhof, there is the High-Rope Park Issengo. Feel the adrenalin pumping while climbing higher and higher, and go to your limits on the expert parkour – 14 meters above ground! Also younger kids will find fun challenges at the 1.5-meter kids itinerary, making the high-rope park an ideal part of an adventure holiday in South Tyrol for the entire family. An alternative to the climbing park is a trip to the Fun & Leisure Park in Terento. It is situated close to the town centre and does not only offer great fun for kids but also a wonderful Kneipp Facility.
The hiking region Naz
Discover the wonders of the region during long hikes and walk in the footsteps of Reinhold Messner and Luis Trenker. Here, not only you will enjoy truly amazing hikes, but may also try out mountain climbing under the guidance of professional experts.
The High-Rope Park Issengo
The
High-Rope Park Issengo
will give you a first glimpse into the world of climbing. Perfectly secured and after a detailed introduction, you can climb up to 14 meters and expand your limits. For beginners who are older than six years, the Surf Parkour at around three meters' height is a great start! But also young climbers will have the time of their lives: At a height of around 1.5 meters, kids older than 2.5 years can make their first baby steps into this exciting sport.
And in case of bad weather conditions? No problem! Together with you group you may take an excursion to Bressanone and visit the Indoor Climbing Park "Vertikale"! More than 2000 m2 of climbing walls are waiting for you. By the way: The Climbing Centre Bressanone also offers professional climbing courses.
The wild waters of Val d'Isarco – ideal for beginners and experts
Canyoning in South Tyrol stands for pure water fun! Professional and vastly trained hiking guides will lead you safely through small canyons and show you the most impressive waterfalls and vantage points in the region. Experience jumps, waterfalls and slides and safely go far beyond your limits.