Adventure pool Acquarena – Fun in any type of weather!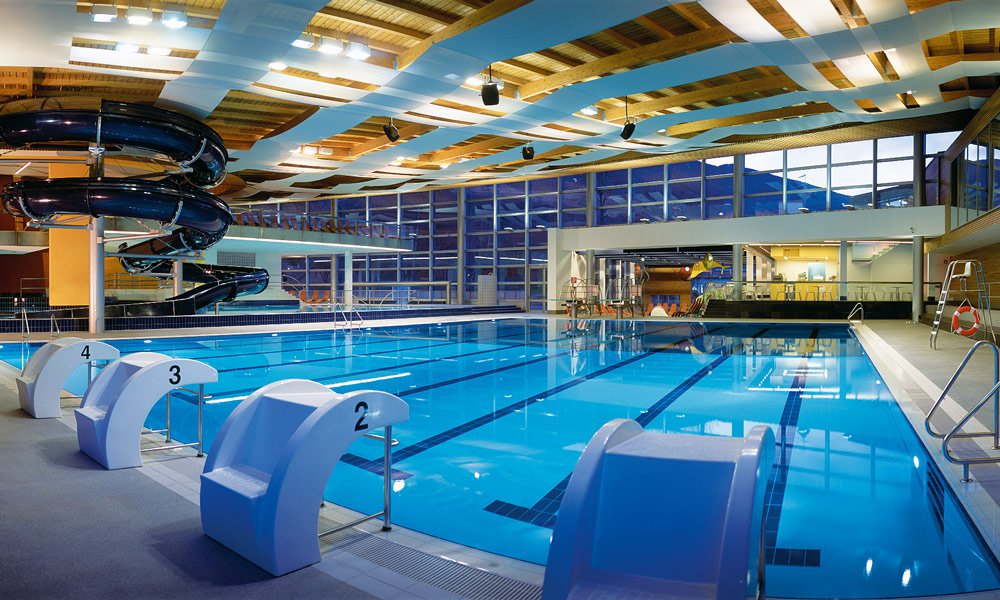 The indoor pool Acquarena offers approximately 12,000 m² with swimming pools, a fitness facility and an expansive spa complex. 365 days a year, a waterslide, a flow channel and a 25-meter lap pool await you here. There are special pools for children, equipped with slides. On warm days, you may also enjoy the sun outdoors. The outdoor area offers a diving platform, a volleyball court and a beach soccer field. The 50-meter pool allows you to swim long laps. Small kids have fun at the children's pool, and on the greens you can play ball and relax.
Swimming pool with sauna area
In summer or winter – the 1,200 m² sauna area is always open. In various relaxation rooms and six cabins, you may leave your everyday worries behind. A special experience is offered by the herbal sauna: The cabin is operated at moderate temperature and humidity. This way, the airways are freed and the skin is smoothened; at the same time, it stimulates the metabolism. Furthermore, at the indoor pool Acquarena you may also enjoy the advantages of a traditional Finnish sauna.