Climbing vacation in South Tyrol – Pure adrenaline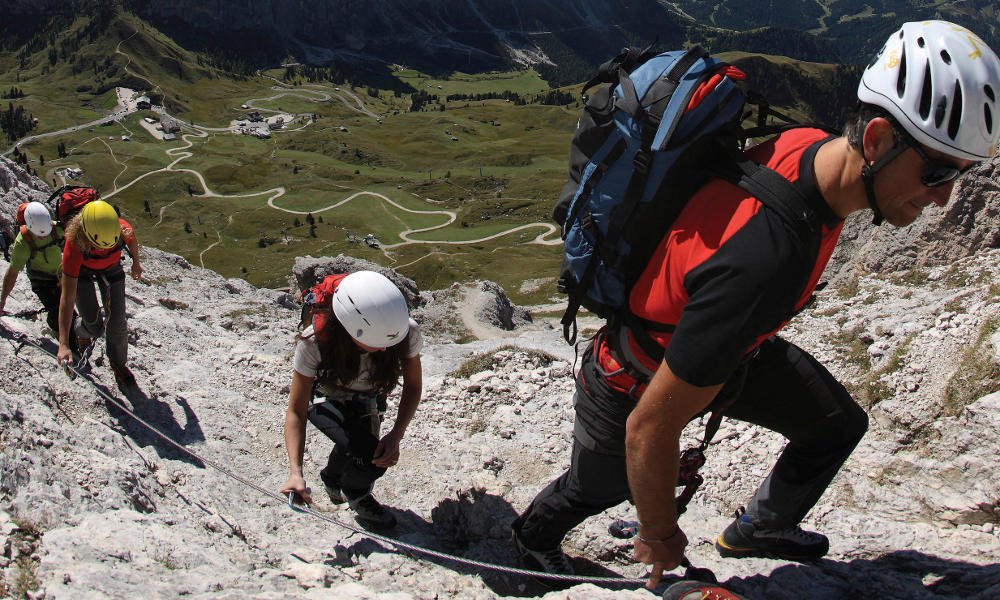 Climbing tours in Val d'Isarco promise pure adrenaline. Experienced climbers will find exciting and interesting itineraries offering great variety. Discover the pale rocks of the UNESCO World Heritage Dolomites or dive into the wild mountain scenery in Ridanna and Alta Val d'Isarco. Guided climbing tours are another great option. Those who prefer indoor experiences may visit the climbing centre "Vertikale" in Bressanone with its many climbing walls. In the same building there is a boulder room with more than 170 boulders. A special highlight is located in the centre of the hall: A glass tower offers panoramic views of the old town and the mountains of Bressanone.
Experience natural phenomenon
A special nature spectacle is the Gilfenklamm Gorge located in the borough of Racines. At the output of the Racines Valley, the Racines River breaks through a stratum of white marble. A small path leads through the gorge, offering an altitude difference of 175 meters. Another natural sight is the Burkhard Gorge, which is located in the Ridanna Valley. A panoramic hiking trail leads from the mining museum to the gorge in about 45 minutes. Along the way, you may take a rest at various viewpoints that offer wonderful views of the Stubai Alps.