Summer and sunshine: We are your guesthouse with pool in South Tyrol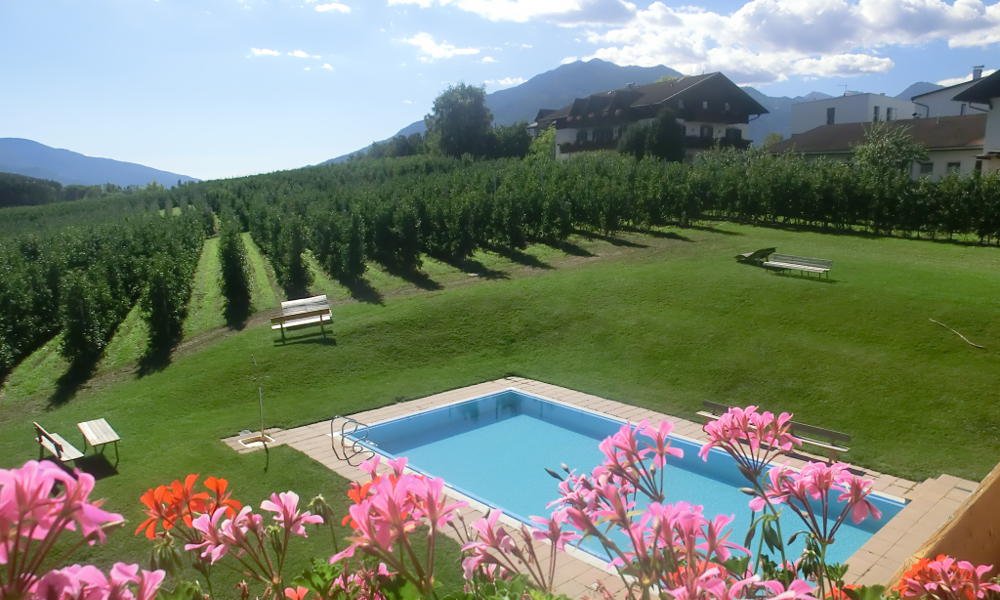 When the sun has reached its highest point of the day and the temperature is rising, cooling down in a nice fresh pool is the perfect thing to do! If you agree, you'll love it here! Our guesthouse has a big outdoor swimming pool and a huge sunny lawn: Just grab your towels and dive into the refreshing water! At the Fürstenhof, young people are welcome, and they will have the summer holiday of their lifetime.
Sporty outdoor fun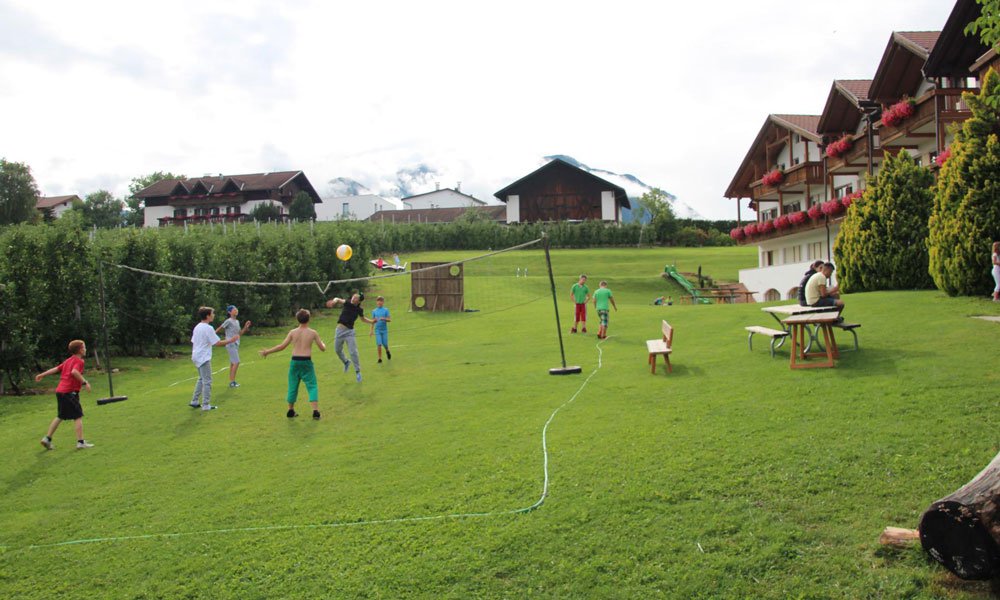 Right next to our sunny lawn, young and old may play football on a large field! Meet new friends and compete with each other in an exciting football match. The big sunny lawn is the ideal place to enjoy many sportive activities together with friends and classmates: badminton, dodge ball or rope skipping are just some of many options! Our guesthouse with pool and sunny lawn in South Tyrol offers great opportunities. Discover the spacious outdoor area around the hotel where you may romp and play freely and enjoy your holiday to the fullest.

The guesthouse for youngsters in South Tyrol - Fun for young and active people
The Fürstenhof has specialised on the needs and wishes of young people. In our outdoor area, you will find a football field for practice and for competitions. Maybe you prefer a game of volleyball? Then you will love our volleyball field! There is no better place to enjoy your favourite sports than the stunning alpine landscape of South Tyrol which surrounds our hotel.
Discover new sports
Our youth guesthouse in South Tyrol will give you the chance to discover new sports. Have you ever tried out rafting or challenged a high-rope course? Don't miss this great opportunity and give it a go!